Dairy Creek Golf Course
Dairy Creek Golf Course is the newest of the three courses operated by San Luis Obispo County Parks. This "links-like" course is located on El Chorro Regional Park land just east of Highway 1 between San Luis Obispo and Morro Bay, it boasts some incredible elevation changes, forced carries over water and rocky arroyos. The bentgrass greens will put the steadiest stroke to the test. Add tricky sea breezes whipping around nearby Hollister Peak and suddenly you've got a 6,548-yard course to be reckoned with.
Designed by the late architect, John Harbottle (Stevinson Ranch, Genoa Lakes), Dairy Creek offers a true test of golf, without disturbing the natural habitats and beauty of the land.
Driving just 5.5 miles west of San Luis Obispo, Dairy Creek is defined by Pennington Creek along the front-nine and the actual Dairy Creek that meanders through the back-nine. Built along rolling hills, the par 71 course rises and falls 300 feet twice, offering enchanting views of the surrounding El Chorro valley. But you better pay attention to your game, lest you find yourself in one of the many water hazards or bunkers that define this, one of the most challenging courses in the area.
Reservations
Reservations for Dairy Creek Golf Course are accepted one week in advance by calling 805.782.8060 or 30 days in advance by making an online reservation.
Please Note:  The driving range closes every Wednesday at 3:30 p.m. for maintenance and will reopen Thursday at 9:00 a.m.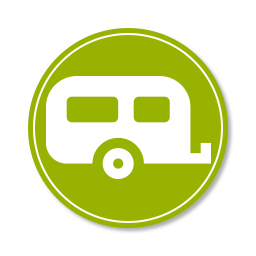 Camper's Golf Discount
1 Round of Golf & Seat in Cart
Golf discounts will be available upon presentation of a valid receipt showing
CURRENT occupancy at any of the California's State Parks listed below:
Morro Strand State Beach Campground
Morro Bay State Park Campground
San Simeon Creek State Campground
Islay Creek Campground at Montana de Oro State Park
And San Luis Obispo County Parks Camping Facilities which include:
Lopez Lake Recreation Area
Santa Margarita Lake
Coastal Dunes RV Park & Campground
Oceano County Campground
El Chorro Regional Park Campground
Weekday $43.00 – Save $16.00 (27%)
Weekend $48.00 – Save $20.00 (30%)
For Morro Bay Golf Course reservations with a Camper's Discount  call 805.772.1923.
For Dairy Creek Golf Course reservations with a Camper's Discount call 805.782.8060
This discount cannot be used in conjunction with any other discounts and is valid only at Morro Bay and Dairy Creek Golf Courses.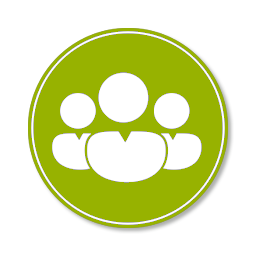 Tournaments
Groups of 16 or more are accepted for tournament bookings. Requests may be made in writing or faxed beginning October 1, for the following year:
Tournament Director – Dairy Creek
2990 Dairy Creek Road
San Luis Obispo, CA 93405
P: 805.782.8060
F: 805.254.1733
Dairy Creek Golf Course
2990 Dairy Creek Road
San Luis Obispo, CA 93405
805.782.8060