San Luis Obispo County Parks offers a variety of recreation programs throughout the County. Our goal is to provide programs that help you build a healthy lifestyle as well as personal enrichment. If you would like to offer a class as a contract instructor please contact Michele Venturini at (805) 781-5201 or e-mail mventurini@co.slo.ca.us. Please check our list of programs below.

LATIN DANCE
Latin dance originates from Latin America and includes a wide range of dances: Salsa, Cha-cha-cha, Cumbia, Merengue and Rumba. Classes are taught by Liliana Graham. She offers a fun friendly and exciting way to learn and improve your dance skills. Have fun, meet new people and get some great exercise all at the same time. No partner necessary – we rotate. All ages and skill levels are welcome. For information contact instructor Liliana Graham at (805) 748-4050 or email liliana_dance@yahoo.com
Wednesday Evenings
Dance Lesson: 8:00 pm. – 9:00 pm
Open Dance Floor: 9:00 pm – 11:00 pm
Class Fee
$10.00 for one 60 minute class (includes lesson)
$80.00 for ten 60 minute classes (includes lessons)
Location
San Luis Obispo Veterans Memorial Building 801 Grand Ave., San Luis Obispo, California 93401
DANCE FUSION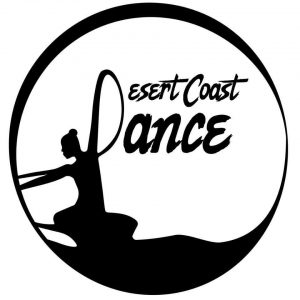 Desert Coast Dance Performing Arts offers a unique approach to expressive storytelling through dance. Performing Arts Dance Fusion classes for children and adults are offered at the San Luis Obispo Vets Hall. Regular performance opportunities are available for all experience levels.
Youth Class Schedule
Increase confidence, flexibility and muscle control while learning fun, new dance combinations. Learn to interpret music through expressive dance with a focus on strength, flexibility and originality.
Thursdays 6:00 pm – 7:00 pm
Performing Arts Dance Fusion (ages 7-12)
Tuesdays 7:00 pm – 8:00 pm
Teen Performing Arts Dance Fusion (ages 13-17)
Adult Class Schedule
Performing Arts Dance Fusion for Adults combines classical dance styles with self-defense techniques creating an original, elegant, and empowering dance form. Each class begins with a gentle stretching routine and strengthening warm up. New combinations will be introduced each month with a focus on flexibility, strength, and expression.
Thursdays 7:00 pm – 8:00 pm
Adult Performing Arts Dance Fusion
Class Fees
$55.00 per month
$15.00 drop-in
All classes are held at the SLO Vets Hall located at 801 Grand Ave, San Luis Obispo, CA 93401.  Please email Genevieve at desertcoastdance@gmail.com to sign up for classes.  For more information visit desertcoastdance.com.